JACKSON HOLE Forever | T-SHIRT NAVY (Unisex)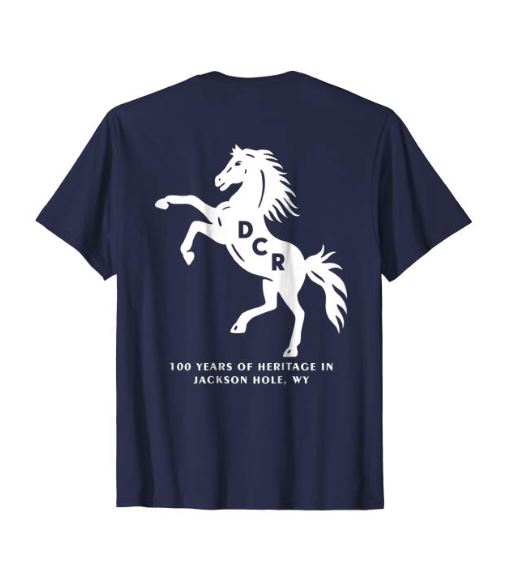 JACKSON HOLE Forever | T-SHIRT NAVY (Unisex)
This t-shirt was hand designed for the Diamond Cross Ranch by one of our favorite western artists.
For us, the horse represents the spirit of the West - strong, brave, and at the same time kind and selfless. The shirt also notes the 100+ years of heritage we have in Jackson Hole.
The t-shirt design was inspired by t-shirts that our grandfather Walter used to wear in the 1940's while tending to the land.
We created the shirt to look and feel great wherever you go; whether you are riding horses across the open fields of Wyoming, attending the Jackson Hole Rodeo on a Saturday night, or hiking through Yellowstone.