JACKSON HOLE CLASSIC | T-SHIRT NAVY (UNISEX)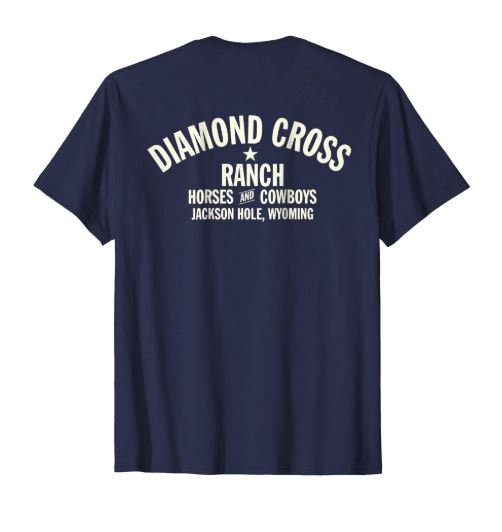 JACKSON HOLE CLASSIC | T-SHIRT NAVY (UNISEX)
This is our classic, best-selling tshirt. It was designed to look good year after year. A timeless staple that gets better with every wear.
When we look back at old photos of the ranch, we are so impressed by things that last the test of time (just as fashionable today as back then). Whether it's a pair of Wrangler jeans that fits just right, or a Stetson cowboy hat… Those timeless items were the inspiration for this shirt.
The cotton shirt is extremely soft and comfortable. We selected the cut of the t-shirt based on the classic t-shirts that our grandfather Walter used to wear in the 1940's while tending to the land.
We designed the shirt to look and feel great wherever you go; whether you are riding horses across the open pastures, attending the Jackson Hole Rodeo on a Saturday night, or hiking through Yellowstone.