SPURS DOWN, EYES UP | HEATHER (UNISEX)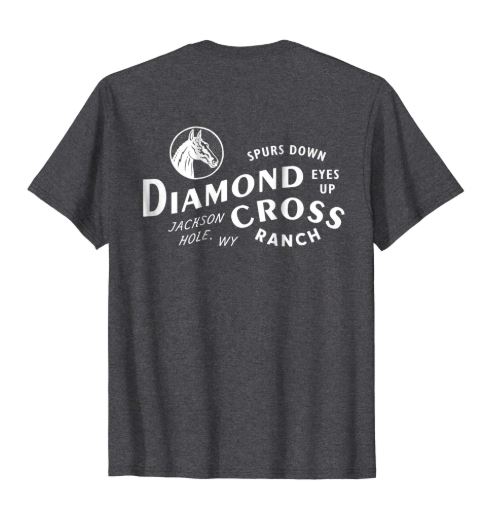 SPURS DOWN, EYES UP | HEATHER (UNISEX)
This t-shirt was hand designed for the Diamond Cross Ranch by one of our favorite western artists.
The back of the shirt says "Spurs Down, Eyes Up". Experienced horseback riders know that a cowboy always rides with their heels down (aka your spurs down) and their eyes up and looking forward. This saying takes on additional meaning for us, as a way to live… prepared and looking forward to the future, the wonderful trails ahead and all the adventure life holds.
The cotton shirts are soft and comfortable. The cut of the t-shirt reminds us of the classic t-shirts that our grandfather Walter used to wear in the 1940's while tending to the land.
We designed the shirt to look and feel great wherever you go; whether you are… riding horses across open fields of Wyoming, attending the Jackson Hole Rodeo on a Saturday night, or hiking through Yellowstone.